November 2023
The Postal Record, Vol. 136, No. 11
Cover story
NALC Veterans Group: Thank you for your service
News and features
News from Washington: Federal Retirement Fairness Act expected to be reintroduced in House; Taub and Day confirmed for PRC; Congress narrowly funds government through Nov. 17; House speaker battle continues
California carriers hold rallies to raise awareness of crime
Make the most of your investments in the Thrift Savings Plan
Still time to give through CFC
Grievance arbitration procedure protects letter carriers' rights
A model veteran
Veterans reflect on service
NALC Veterans Group: Thank you for your service
Heroic letter carriers
Letter carriers and the mail on social media
Monthly columns by the president and other national officers and letter carrier staff
To download a pdf of any of the articles click on the list at the bottom of this page.
Flippingbook
FlippingBook allows The Postal Record to look like a real magazine right in your browser, on any device. You can read the issue, cover-to-cover, here.
Download the entire magazine here.
*DISCLAIMER* Please disable your pop-up blocker in Internet Explorer! Google Chrome is the preferred browser for The Postal Record.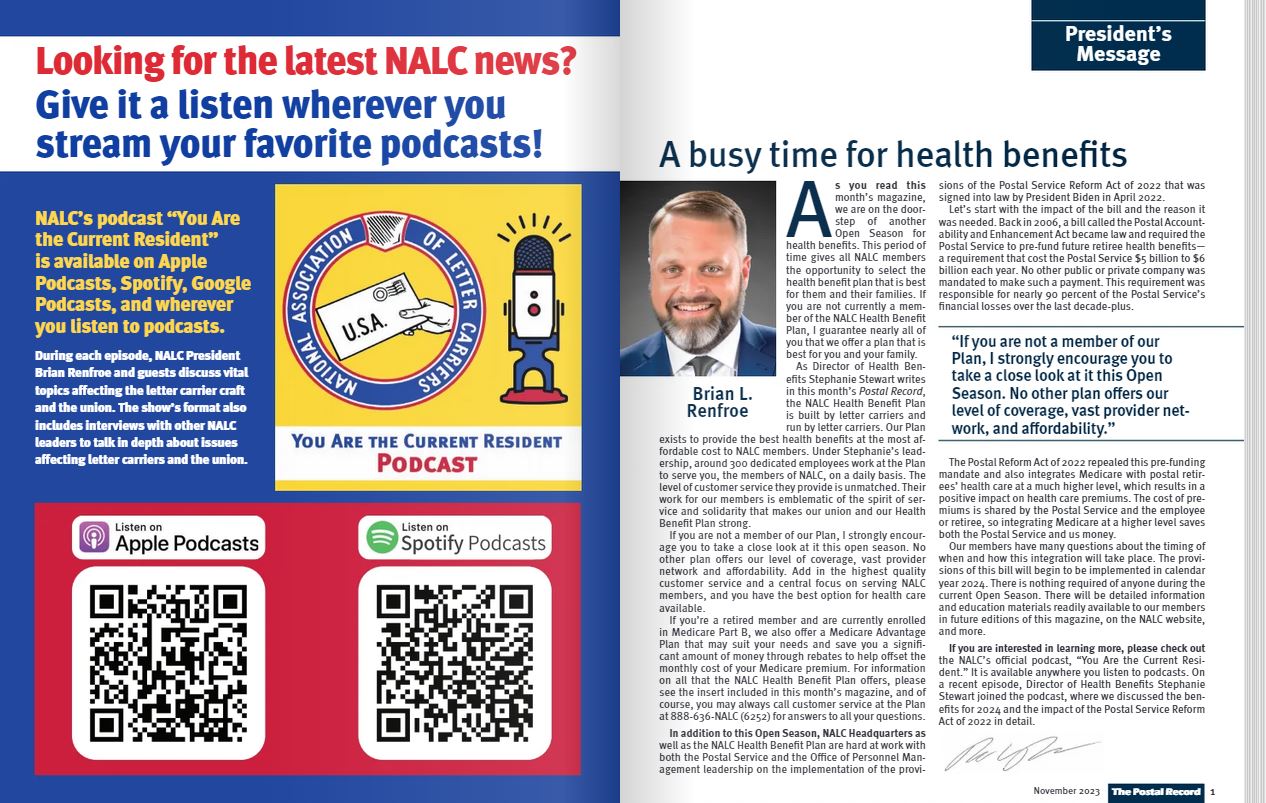 Audiobook
NALC now offers select articles and columns in an audiobook format for listening wherever is convenient. Follow along at PodBean, or wherever you listen to podcasts.