National conventions & rap sessions
Article 3 Section 1 of the NALC Constitution states:

The National Convention of this Union shall be held biennially in even-numbered years between the Fourth of July and third full week of August.

The 71st Convention in 2018 is July 16-20 in Detroit.

The 72nd Convention in 2020 is Aug. 17-21 in Honolulu.

The 73rd Convention in 2022 is Aug. 8-12 in Chicago.

Article 3 Section 4(b) of the NALC Constitution states:

(b). The National President shall, once each year except in the year of the National Convention, call a national conference. This conference shall be voluntarily attended by only State and Branch Presidents or their designees, with their expenses to be borne by the State Association or Branch represented.

National conferences are better known as "rap sessions."
NALC 2019 National Conference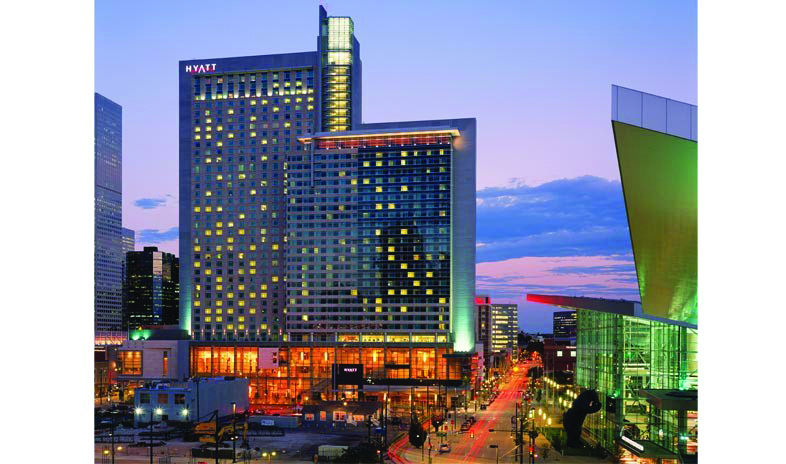 NALC's 2019 national conference, known as the "rap session," will be held the weekend of Aug. 9-11 at the Hyatt Regency Denver at the Colorado Convention Center.
The national conference is held in years between NALC's biennial conventions. Article 3, Section 4(b) of the NALC Constitution states: "The National President shall, once each year except in the year of the National Convention, call a national conference. This conference shall be voluntarily attended by only State and Branch Presidents or their designees, with their expenses to be borne by the State Association or Branch represented."
The weekend's events will begin with registration on Friday, Aug. 9, from 3 p.m. to 5:30 p.m. A welcome reception will be held that night from 5:30 p.m. to 7:30 p.m. Registration will continue Saturday morning from 7 a.m. to 8 a.m. Registration will be in the Centennial Ballroom Foyer.
Classes will be held on Saturday, with four classes offered between 8 a.m. and 6 p.m. Each class will run two hours, so every attendee will have the opportunity to attend all of the workshops. There also will be a break for lunch. The classes will cover a wide range of issues facing letter carriers and the union. The four training sessions will be led by:
Executive Vice President Brian Renfroe
Vice President Lew Drass and Director of City Delivery Christopher Jackson
Secretary-Treasurer Nicole Rhine, Assistant Secretary-Treasurer Paul Barner and Director of Safety and Health Manuel Peralta Jr.
Director, Health Benefit Plan Stephanie Stewart; Director of Retired Members Dan Toth and Director of Life Insurance James "Jim" Yates
The rap session, led by NALC President Fredric Rolando, will be held on Sunday, beginning at 8 a.m., and is scheduled to end at 11 a.m.
For anyone who hasn't registered, the hotel rate is $169 single/double. For reservations, go to hyatt.com/en-US/group-booking/DENCC/G-NALC or contact the hotel's reservation department at 1-800-233-1234. Reservations will be accepted by the hotel based on availability.