Mutual Benefit Association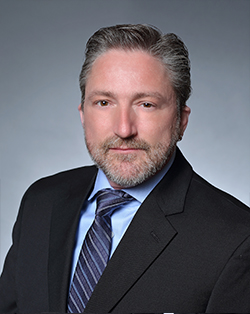 James W. "Jim" Yates
Director of Life Insurance
James W. "Jim" Yates was elected by mail ballot as director of the union's Mutual Benefit Association (MBA). Full bio
U.S. Letter Carriers Mutual Benefit Association
100 Indiana Ave., N.W., Suite 510
Washington, DC 20001-2144
The United States Letter Carriers Mutual Benefit Association (MBA), founded in 1891, was created for the benefit of National Association of Letter Carriers members and their families. The MBA is the life insurance division of the NALC. Today, the MBA has more than $224 million of life insurance in force on its members.

Insurance plans offered by the MBA are designed to give NALC members and their families the best possible protection for the lowest cost. See MBA Membership Qualifications for details regarding eligibility for purchasing MBA products.
MBA Board of Trustees
Lawrence D. Brown, Jr., chairman
Mike Gill
Mack I. Julion
Revised life insurance products from the MBA
The Mutual Benefit Association (MBA) is revising its life insurance products offered to letter carriers and their family members.
These revised products include:
MBA Whole Life
MBA Whole Life Paid-Up in 20 Years
MBA Whole Life Paid-Up at Age 65
Independence (Single Premium) Whole Life
MBA 10 Year Renewable and Convertible Term Life
The new products will be available effective Sept. 1. For applications and brochures, contact your branch president or branch MBA representative, or call the MBA office at 202-638-4318.
Please discard any old MBA life insurance applications and brochures.
Interest rates for MBA products
Interest rates for Mutual Benefit Association products are set annually by the MBA Board of Trustees. These interest rates are in effect from Jan. 1, 2020, through Dec. 31, 2020.
Universal Life* — 4%
Interest Sensitive Whole Life* — 4.5%
Deferred Annuities — 4%
Flexible Annuities * — 3.25%
Life Dividends Left on Deposit — 3%
Newly issued Supplemental Contracts* — 3%
Death Claim interest on proceeds — 3%
* Subject to minimum contractual guarantees
More from your Mutual Benefit Association
The long history of the MBA.
Membership qualifications for purchasing MBA products. (NALC membership is required to apply for MBA insurance plans)
MBA Insurance Program brochures contain general descriptions of the basic life insurance, retirement and accident and health insurance plans currently issued to NALC members, with answers to frequently asked questions and links to additional brochures on individual plans
Forms and filing information for MBA policies
Definitions of common insurance industry terms
Director of Life Insurance Myra Warren's presentations at MBA Workshops during the 2008 NALC Convention in Boston and the 2006 NALC Convention in Las Vegas
MBA's privacy policy for policyholders
How to contact MBA for assistance
Useful links: