Legislative Updates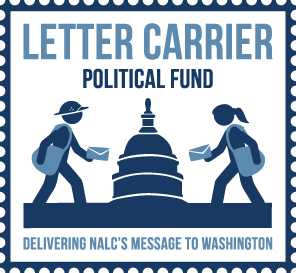 During the National Rap Session in Houston today, NALC President Fredric V. Rolando formally announced the new name of NALC's political action committee (PAC).
The name change comes as a result of an effort that began at the NALC convention in 2014, where hundreds of letter carriers submitted proposed new names for the former Committee on Letter Carrier Political Education (COLCPE).
Ultimately, the Letter Carrier Political Fund, a name submitted by Levittown, PA Branch 4973 member Lee Sciarra, was selected.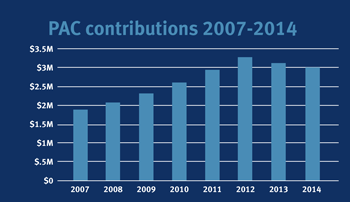 "I thank everyone who took the time to offer feedback and ideas," President Rolando said. "Lee's entry was a win-win suggestion, giving our PAC a name and identity synonymous with who we are and what we do for a living."
"Our Government Affairs team is working on a number of initiatives to improve the effectiveness of our grassroots and lobbying efforts and to increase overall involvement on NALC members on the legislative and political fronts," the president said. "Rebranding our PAC is just the beginning."
Note: Even though the PAC has a new name, if you're already an active contributor, you don't have to make any changes.
By making a contribution to the National Association of Letter Carriers' Political Fund, you are doing so voluntarily with the understanding that your contribution is not a condition of membership in the National Association of Letter Carriers or of your employment by the U.S. Postal Service, nor is it part of union dues. You may refuse to contribute without any reprisal.The Letter Carrier Political Fund will use the money it receives to contribute to candidates for federal office and undertake other political spending as permitted by law. Your selection shall remain in full force and effect until canceled. Contributions to the Letter Carrier Political Fund are not deductible for federal income tax purposes. Federal law prohibits the Letter Carrier Political Fund from soliciting contributions from individuals who are not NALC members, executive and administrative staff or their families. Any contribution received from such an individual will be refunded to that contributor.