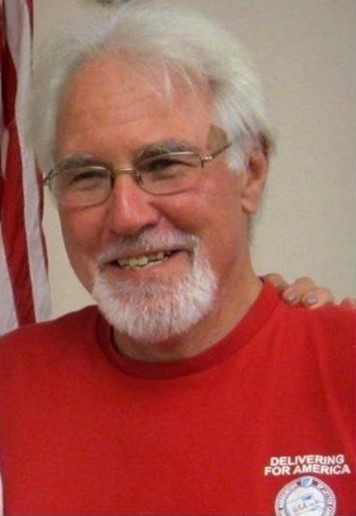 The NALC mourns the loss of Richard Treonis, who passed away March 3, 2021. Rich was a lifelong advocate of helping others and spent many of his years in service of his fellow brothers and sisters. He became a city letter carrier in 1962 and it didn't take long for him to become active in the NALC. In 1970, as the Great Postal Strike stunned the country, Rich joined his brothers and sisters on strike. This important moment lead to an opportunity for letter carriers throughout the country to bargain for better wages and working conditions and ended the era of collective begging.
Rich served his branch, John Grace Branch 825, Oakbrook, IL, in many roles including shop steward, secretary, and trustee. In 1987 he was elected to serve in a full-time position as Executive Vice President. He was instrumental to his branch's growth as they merged many small suburban offices into a large local which now has over 70 offices and 2,800 members.
In 2008, Rich got involved with the Kane County Democrats and would donate his time and energy to achieve legislative progress. He made an impression in the political arena as well, earning the Kane County Democrats 2021 Truman Award shortly before his passing for his hard work and dedication.
During his retirement, Brother Treonis achieved 50 years of membership and became an NALC gold card member in 2012. Despite his dedication and commitment to the Kane County Democrats, Rich continued to serve as a letter carrier congressional liaison for the Illinois State Association of Letter Carriers.
"Rich touched his community and the lives of letter carriers all across Illinois with his dedication and service. On behalf of the entire NALC, we send our condolences to his family, friends, and loved ones" President Rolando stated. "Brother Treonis has been a tremendous asset to the NALC and will be missed. Although our membership mourns the loss of Brother Treonis, his contributions will live on."
Rich leaves behind his wife, Colette, and three children. He was 77.