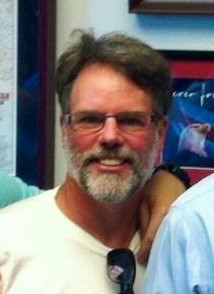 NALC is deeply saddened to learn of the death of Christopher Eck, who died on Jan. 21 from COVID-19.
Christopher was a letter carrier for 26 years before he retired in 2019. Throughout his career, Brother Eck was a member of Atlantic City, NJ Branch 370, and he served the union in several positions. Christopher served as a shop steward, a member of the District Safety Task Force, and a Customer Connect coordinator. At the state level, he was an executive board member of the New Jersey State Association of Letter Carriers. He served as vice president of Branch 370 before serving as branch president from 2013-17.
Christopher is survived by his two daughters, Kelsey and Christina. He was 56.
"NALC mourns the loss of Brother Eck," NALC President Fredric Rolando said. "We appreciate his decades of service and his leadership at Branch 370. We send our deepest condolences to his family, friends and colleagues."