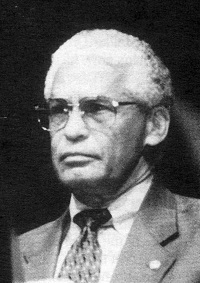 Hutchins started his letter carrier career in 1957, joining Richmond, VA Branch 496. He served several terms as branch president and vice president. He also was Virginia State Association president and newsletter editor before becoming a regional administrative assistant.
In 1980, NALC President Vincent Sombrotto appointed Hutchins national business agent for the District of Columbia region. He was elected in 1987 to the office of national vice president, a position he held until his retirement in 1994.
"Brother Hutchins was a true champion of letter carriers," NALC President Fredric Rolando said. "He made an incredible difference at all levels of the union, from Richmond to the mid-Atlantic region to Washington, DC."
Funeral services were held on Oct. 15 at Mimms Funeral Home, 1827 Hull St., Richmond.
In lieu of flowers, the family requests that donations be made to FeedMore Central Virginia, Nashville Kidney Foundation and Florence Neal Cooper Smith Sickle Cell Professorship.