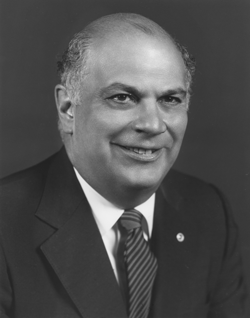 Former Region 11 National Business Agent Robert Massaroni has died. He was 84.
Massaroni started his letter carrier career in 1957, joining Northeastern New York (then known as Schenectady) Branch 358. He first served the branch as substitute representative and vice president before serving for 18 years as Branch 358's president.
In 1971, NALC President James Rademacher appointed Massaroni as regional administrative assistant for the NALC region covering Ohio and most of New York. In 1978, he was elected national business agent for that region, a position he held until his retirement in 1994.
Funeral arrangements are being handled by Demarco-Stone Funeral Home, 1605 Helderberg Avenue, Rotterdam, NY. A wake will be held there on Sunday, Feb. 28, from 5 to 8 p.m.
The funeral will take place on Monday, Feb. 29, at 11 a.m. at Our Lady of Mount Carmel Church, 1255 Pleasant Street, Schenectady.