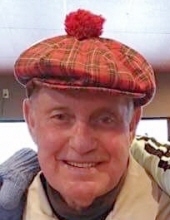 Former Region 7 National Business Agent Eugene "Gene" McNulty died Oct. 12.
McNulty began his career as a letter carrier in Minneapolis, MN, in 1967 and joined Minneapolis Branch 9. He served as branch president from 1976 to 1978, when he was elected national business agent. McNulty served as NBA from 1979 to 1994.
Visitations are scheduled for Friday, Oct. 18, from 4 to 6:30 p.m. at Ritchay Funeral Home in Wisconsin Rapids, WI, and Saturday, Oct. 19, at St. Vincent de Paul Catholic Church in Wisconsin Rapids, followed by a funeral mass at 11 a.m.
Expressions of sympathy and condolence may be sent to Rita McNulty and family, 2720 Ridgewood Trail, Wisconsin Rapids, WI 54494-0709.