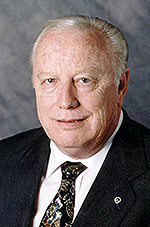 Former Region 8 National Business Agent Ben Johnson, 76, died on Feb. 1.
A veteran of the U.S. Army, Johnson joined the Post Office in 1966. In 1967, he became a shop steward; in 1973, he became the first full-time president of Nashville Branch 4, serving in that position until 1978. During that same period, Johnson served in various roles, including president, in the Tennessee State Association.
In 1979 he became a regional administrative assistant for Region 8 and served as NBA from 1990 until 2002.
His wife, Charlene, died before Johnson. He is survived by sisters Myrtle Burt, Betty Hunter and Ellen Maynard, as well as five nephews and five nieces.