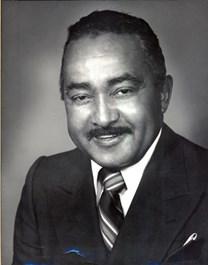 Halline "Chug" Overby, a retired national assistant secretary-treasurer, died on Friday, Jan. 9, in Washington, DC.
Overby was born Aug. 29, 1920, in St. Louis. He served in the U.S. Army during World War II.
In the 1960's, Overby moved to Los Angeles and became a letter carrier, joining Branch 24 and eventually becoming branch president. Later, he served as chairman of the NALC's national Board of Trustees, and then as national assistant secretary-treasurer, a position he held until his retirement in 1990.
In retirement, Overby served as national director of the NALC's Muscular Dystrophy Association fundraising effort, a position he held through 2006.
Overby is survived by his wife, Paulette, four children, eight grandchildren and five great-grandchildren.
Viewing is at National Memorial Park in Falls Church, VA, on Tuesday, Jan. 13 from noon to 2 p.m., followed by services at 2 p.m.
In lieu of flowers, donations may be made to the Muscular Dystrophy Association.