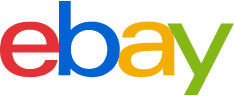 Letter carriers pick up and deliver more packages sent by eBay retailers than any other source of packages sent through the U.S. Postal Service.
As a result, eBay has become a critical partner in our mission to save door-to-door delivery and, most importantly, Saturday delivery. These services are critical to the continued success of eBay retailers across the country, which in turn is critical to the growth in package delivery services provided by the Postal Service.
Helping eBay and other major customers grow is in the best interests of the USPS, which is why the NALC will oppose legislative proposals before Congress that threaten the survival of the tens of thousands of eBay retailers nationwide.
Legislation pending before Congress (The Marketplace Fairness Act, or MFA) would subject many small e-commerce retailers to an Internet sales tax by leaving them unprotected within the "small business" exemption in the bill. Congress needs to redefine what constitutes a "small business" for purposes of the MFA by using the Small Business Administration's definition. This definition would yield a much larger exemption.
NALC will work with legislators to fix this section of the MFA. The Postal Service cannot afford to lose its biggest package mailer because of an unfair small business definition in the MFA.
Click here to read NALC President Fredric Rolando's letter to Senate Majority Leader Harry Reid (D-NV).
In partnership with eBay, we can help protect small retailers, save Saturday delivery, preserve door-to-door delivery and grow the mailing industry.