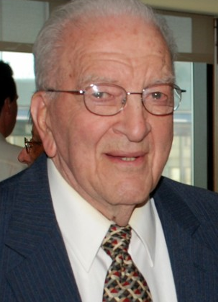 New Jersey State Association of Letter Carriers President Emeritus Tony Massa died on Monday. He was 88.
A Newark native, Massa served in World War II and was awarded the Purple Heart.
He began his career as a letter carrier in 1954; he was elected president of New Jersey Merged Br. 38 in 1974, a position he held until 1983.
In 1981, Massa was elected president of the New Jersey state association, and he held that office until he retired last year.
Massa is survived by his wife, Concetta, six children, 15 grandchildren and three great-grandchildren.
"On behalf of all the members of the NALC, I extend deepest condolences to Tony's family at this difficult time," NALC President Fredric Rolando said. "He spent a large part of his life working for letter carriers, and he will be sorely missed."