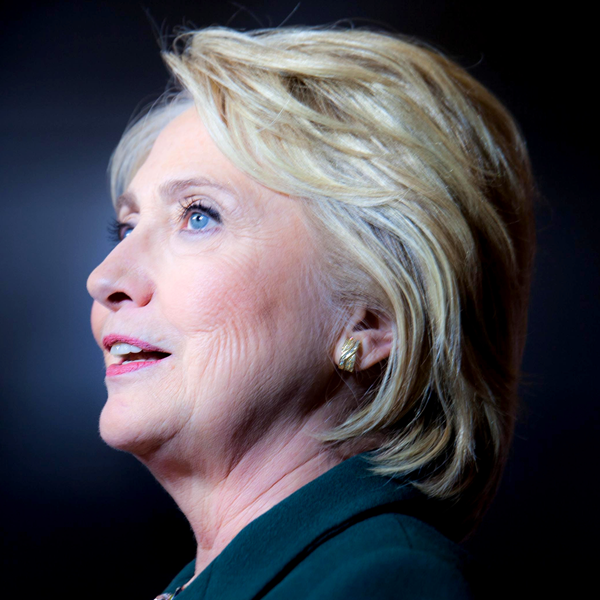 Fredric Rolando, president of the National Association of Letter Carriers (NALC), released the following statement regarding the NALC Executive Council's endorsement of Hillary Clinton for president of the United States:
Following a tremendously hard-fought primary process, NALC is proud to endorse former Secretary of State Hillary Clinton to serve as the next president of the United States.

Secretary Clinton has a long history of supporting the issues most important to letter carriers—a strong Postal Service, collective-bargaining rights for postal employees and decent pay and benefits for all American workers. She has been a friend of NALC since her first meeting with us in 1994.

Former Sen. Clinton was among the first in the Senate to support legislation to prohibit the contracting out of letter carrier jobs to low-wage private contractors, a bill that helped us stop the practice in 2006. She has defended six-day delivery, supported federal employees and was an original co-sponsor of the Employee Free Choice Act.

NALC is proud to once again stand with Hillary, just as it did when she ran for president in 2008.

This year, we had the good fortune of seeing two tremendous champions of letter carriers compete for the Democratic Party's nomination for president. In fact, both have been made honorary members of the NALC by delegates to our national conventions. As I informed our members in March, based on the issue surveys we sent to both parties' candidates and the polls we conducted among our 280,000 members and activists, both Secretary Clinton and Sen. Bernie Sanders earned our support. Out of respect for both candidates and the passionate supporters each has in our union, we decided not to endorse either until the primary process produced a nominee. That has now happened.

We commend Sen. Sanders—who also is a long-time friend and a fierce advocate for letter carriers in Congress—for running a fantastic campaign. The energy and passion that he brings to politics have ignited a national conversation and moved the needle in our national debates about inequality, wage stagnation and the power of corporate interests in our democracy. NALC intends to continue fighting alongside Sen. Sanders to strengthen our employer, our political system and our country.

This endorsement was not a difficult one to make, given the two choices before us. Leaving aside his anti-worker record as an employer, his dishonesty and erratic temperament, and the bigotry and sexism he has demonstrated as a candidate, Donald Trump showed blatant disrespect to America's letter carriers. In our endorsement process, he not only failed to answer our candidate questionnaire, he would not even acknowledge receiving it. Hillary Clinton, on the other hand, has demonstrated her commitment to letter carriers and has dedicated her entire life to public service. Few candidates have ever been better prepared for the Oval Office.

There is a lot at stake on Tuesday, Nov. 8—for our country, our jobs and our families. Starting in the key battle ground states of Pennsylvania, Ohio, Florida, Wisconsin and Nevada, NALC and America's letter carriers are ready to unite behind Hillary Clinton to make this great country even greater.
#GovernmentAffairs #PoliticalActivity