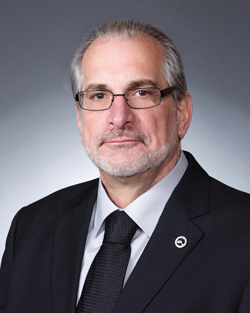 From Fredric Rolando, president of the National Association of Letter Carriers:
Today's results show the impressive Postal Service financial turnaround continuing in full force. After three quarters, the operating profit for 2015 stands at $1.2 billion, compared to $1 billion for the first three quarters of 2014.
The relatively small operating loss of $197 million for the third quarter isn't unexpected—the third quarter is typically the slowest—but it doesn't change the fact that 2015 is turning into one of the USPS' most impressive annual performances since the Great Recession. Moreover, this reflects the positive trend in operating profits that began in 2013 and that includes last year's $1.4 billion operating profit.
USPS officials said they expect "positive controllable income for the fiscal year."
The operating profits stem from structural factors and thus augur well for the future. Revenue is growing as an improving economy leads to stabilized letter revenue and as rising online shopping produces skyrocketing package revenue. Letter revenue fell 2.2 percent for the quarter, while package revenue rose a striking 10.6 percent.
This three-year trend in operating profitability makes clear the need to strengthen – not degrade – the now-profitable networks. We hope to work with lawmakers on both sides of the aisle, the administration and the postmaster general to build on the progress achieved in the last Congress, within the mailing industry and among major stakeholders on consensus postal reform that promotes a strong and vibrant Postal Service.
The Postal Service enjoys widespread support from the public and lawmakers. Based in the Constitution, it provides Americans with the world's most affordable delivery network without taxpayer money and long has been the most trusted government agency.