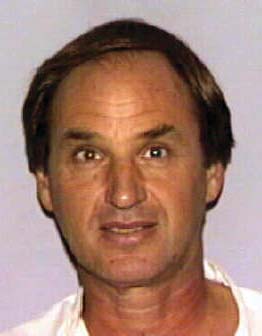 On April 3, the U.S. Postal Inspection Service arrested Emmanuel Alphonse and Steven Toussaint. The two are accused of laundering money obtained from stolen identity tax refund fraud. These latest arrests bring the total number to nine for subjects charged in connection with the murder of South Florida Branch 1071 letter carrier Bruce Parton (right).
Parton was a letter carrier at Miami's Norland Post Office in northern Miami-Dade County. A 30-year veteran, Parton was murdered on December 6, 2010, while delivering mail to condominiums on his route.
Pikerson Mentor shot Parton and took his arrow key, which Mentor and his co-conspirators then used to perpetuate an identity theft scheme related to IRS tax fraud.
Mentor was sentenced to life plus 42 years, along with co-conspirators Wilfred Georges to 15 years and Saubnet Politasse to 21 years, for the murder and robbery of Parton.
Four others were arrested and were sentenced to prison for identity theft: Kervens Dessources (2 years), Roberta Laguerre (1 year), Samuel Laguerre (3 years), and Aslene Politasse (3 years).
The Miami Division of the U.S. Postal Inspection Service takes this opportunity to remind letter carriers that, if faced with a robber—armed or unarmed—they should not resist turning over the arrow key or anything else the assailant demands.