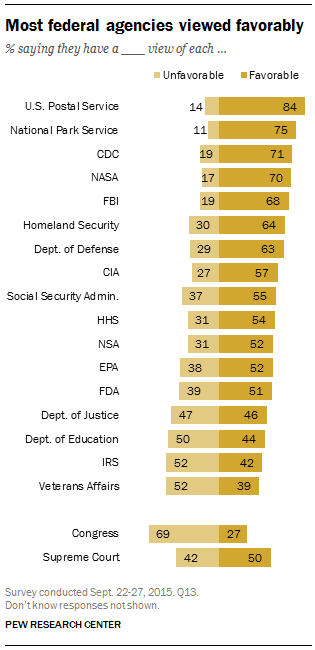 A national poll by the Pew Research Center, released Nov. 23, found the USPS ranked as the most trusted federal agency, with favorable ratings given by 84 percent of those polled.
Congress, which has failed repeatedly to heed the Postal Service's request for financial assistance, was at the bottom of the list, with favorable ratings assigned by 27 percent of those polled.
Perhaps more encouraging to postal executives was an unusual survey conducted by the University of Maryland for the Voice of the People's Citizen Cabinet Initiative.
The survey found an "overwhelming majority" of the respondents favored relaxing a requirement of the USPS to "prefund" retiree health benefits.