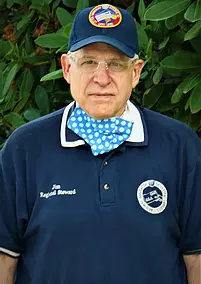 The NALC is deeply saddened to learn of the passing of James Baxter on June 10, 2021.
James "Jim" Baxter started his career with the Postal Service in 1981. He worked at University station and retired in 2016 with 35 years of service. During his career, and into retirement, he wore many hats for the union as he served his fellow brothers and sisters as shop steward, trustee, executive board member, chief steward, Dispute Resolution Team member, and most recently as Vice President of Branch 82, Portland, OR, for the last six years. He was set to retire from his position at the end of the year.
Jim is survived by his wife and two sons. He was 66.
"Jim was a stalwart of his branch and our union" President Rolando stated. "His dedication and leadership are to be commended. He has mentored many of our brothers and sisters and his impact will continue. On behalf of the NALC, we send our deepest sympathies to his friends, family, and co-workers."