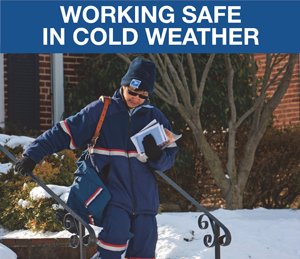 The cover story of the Jan. 21 Postal Bulletin is about winter safety and working safe in cold weather.
"Working outside during winter presents special challenges for employees who are exposed to cold temperatures and hazardous conditions," says the article.
Click here to read tips on recognizing the causes and first signs of frostbite, and on preventing slips, trips and falls on snow and ice.