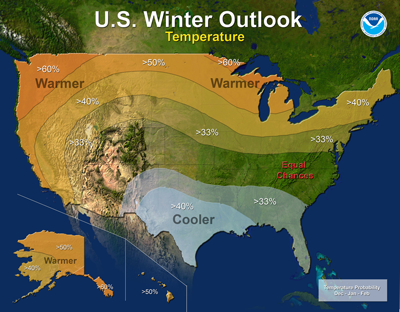 "Don't assume there is no need to prepare for working safely in the cold this year," warns National Institute for Occupational Safety and Health (NIOSH) Director John Howard, M.D., "because of the moderate temperatures in much of the country so far."
In the NIOSH eNews for January, Howard notes that the National Weather Service's long-range forecast predicts chillier temperatures than average in January and February in the Southern Plains and the Southeast.
"Cold weather can bring on health emergencies for people who may be susceptible as a result of their working environment," Howard writes, "such as those who work outdoors."
Sound like anyone you know?
What constitutes cold stress and its effects can vary across different areas of the country. NIOSH provides information about cold stress here and in this PDF file, which describes symptoms, first aid, and recommendations for prevention.
Click here for tips from the NIOSH website that can help employers and employees alike avoid the dangers of cold stress.