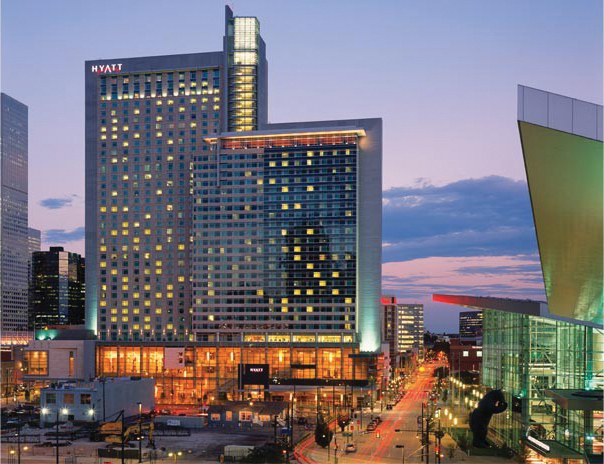 NALC is making arrangements for the 2019 national conference, or "rap session," set for Aug. 9-11 at the Hyatt Regency Denver at the Colorado Convention Center. The meeting will begin with registration and a reception the afternoon of Friday, Aug. 9, with workshops and training sessions on Saturday and the rap session on Sunday. The rap session is scheduled to end at 11 a.m. on Sunday.
The national conference is held in years between NALC's biennial conventions. Article 3, Section 4(b) of the NALC Constitution states: "The National President shall, once each year except in the year of the National Convention, call a national conference. This conference shall be voluntarily attended by only State and Branch Presidents or their designees, with their expenses to be borne by the State Association or Branch represented."
The hotel rate is $169 single/double. For reservations, go to hyatt.com/en-US/group-booking/DENCC/G-NALC or contact the hotel's reservation department at 1-800-233-1234 until July 2. After this date, reservations will be accepted by the hotel based on availability and hotel rate. Check back for updates.