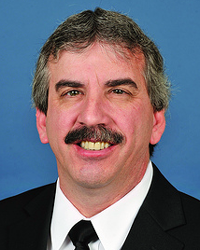 NALC President Fredric Rolando has appointed Lew Drass of Huntsville, AL Branch 462 as national vice president and Brian Renfroe of Hattiesburg, MS Branch 938 as national director of city delivery.
Drass (at right, top) has served as director of city delivery since his election to that spot by the 67th Biennial Convention in Anaheim in 2010. In 1977, Drass began his postal career in Riverdale, MD, where he served as a shop steward beginning in 1983. He transferred to Huntsville in 1989, and in 1993 he was elected president of Branch 462. Drass served as president, vice president and director of education for the Alabama State Association, as well as a local business agent and arbitration advocate in Region 8. He was first elected national business agent for Region 8 in 2002. He was re-elected NBA by acclamation at the 2006 Las Vegas Convention.
Drass' appointment as vice president fills the vacancy left when George Mignosi stepped down in January to assume the office of president of Brooklyn, NY Branch 41.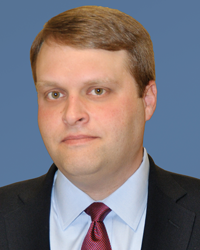 Renfroe's (at right, bottom) appointment to director of city delivery was made to fill the vacancy left by Drass' appointment as vice president. Renfroe came to Washington, DC, in 2011 to work in the contract administration unit on city delivery issues at NALC Headquarters. Last summer, he was appointed special assistant to President Rolando. Before coming to the nation's capital, Renfroe served as president of Hattiesburg, MS Branch 938 as well as president of the Mississippi State Association and as a local business agent in Region 8. Renfroe, a second-generation letter carrier, began his career in 2004. He also is a graduate of the NALC Leadership Academy, having attended Class 6 in 2008.
"I am thrilled to have Lew and Brian in their new positions on the NALC Executive Council," Rolando said. "Both of them are smart, hard-working and totally dedicated to the well-being of fellow letter carriers."