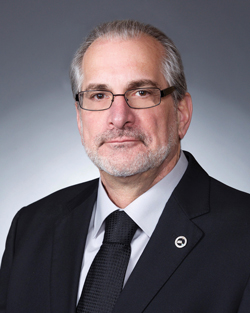 On May 10, the U.S. Postal Service released a report on its financial performance for the second quarter of Fiscal Year 2017, covering January, February and March of 2017. Here is National Association of Letter Carriers President Fredric Rolando's statement about this report:
Today's financial report shows the underlying business strength of the U.S. Postal Service while also indicating the need to address external matters beyond USPS' control.
The quarterly operating profit of $12 million puts the Postal Service in the black by $533 million halfway through the 2017 Fiscal Year. Since the start of FY 2014, postal operations have a total operating profit of $3.7 billion.
That's impressive for a government entity that earns its revenue and gets no taxpayer money while enjoying strong public and political support. It shows the importance of strengthening the unparalleled postal network—the centerpiece of a $1.3 trillion national mailing industry that provides 7 million private-sector American jobs.
At the same time, two key matters—the pre-funding of future retiree health benefits and the rollback in stamp prices—need to be addressed.
The reported red ink in recent years has stemmed from a factor unrelated to postal operations: the 2006 congressional mandate that the Postal Service—alone among all public and private entities—pre-fund future retiree health benefits, at an annual cost of $5.8 billion ($1.45 billion quarterly).
And the second quarter's revenue would have been $500 million higher without last year's rollback of stamp prices from 49 cents to 47 cents. It was the first rollback since 1919 and it makes little sense because USPS already has the industrial world's lowest rates. It reduces postal revenue by $2 billion per year.
Two efforts are underway that could alleviate these matters.
The Postal Regulatory Commission is reviewing the postage rate-setting system, with a decision scheduled for this year. At present, USPS is capped by the Consumer Price Index, but the CPI is an economy-wide measurement of consumer goods and services that doesn't fit a transportation and delivery provider. The PRC has the ability to correct this mismatch and relieve the resulting financial pressure.
And House of Representatives legislation already voted out of committee would address pre-funding and other financial issues, including a partial restoration of stamp prices.
Addressing the external financial burdens posed by the price rollback and by pre-funding would allow USPS to continue to provide Americans and their businesses with the industrial world's most-affordable delivery network.