Economics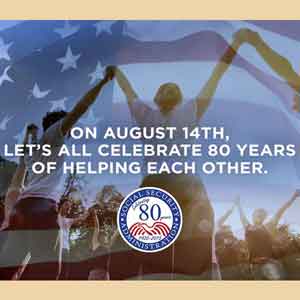 Today Social Security is celebrating its 80th anniversary.
On August 14, 1935, President Franklin D. Roosevelt signed the Social Security Act into law. His signing statement read:
We can never insure one hundred percent of the population against one hundred percent of the hazards and vicissitudes of life but we have tried to frame a law which will give some measure of protection to the average citizen and to his family against the loss of a job and against poverty-ridden old age.
Roosevelt's full signing statement can be found here.
If you have a chance, take a look at one of these early posters for Social Security…and guess which nationwide network was relied on to help people sign-up for the program.