Economics
The Postal Service continues to see delivery point growth.
The number of delivery points has increased since 2005 by 10 million, or about 1.1 million per year over the nine-year period.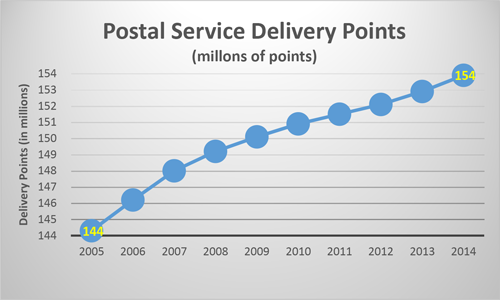 Delivery points continued to be added even through the worst of the recession years, albeit at a slower pace.