Economics
Here are the job and unemployment figures, based on data from the Bureau of Labor Statistics, as reported by The Washington Post on Friday, Oct. 7.
The Post reported that companies maintained their steady pace of hiring in September, with 156,000 jobs added—worse than the 230,000 average jobs added over the previous three months. Unemployment increased slightly (5 percent), although it has fallen from a peak of 10 percent in 2009. And the labor force participation figure was higher than last month—now at 62.9 percent.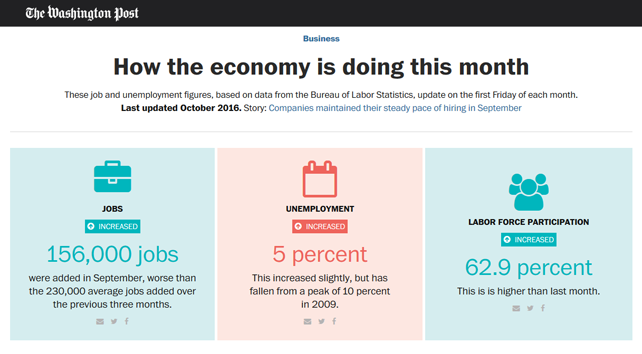 The Post also noted that the unemployment rate varies widely across demographic groups. Click here to check out the article and to use their tool that shows how the labor market has changed for each group.