Economics
For the first two months of Fiscal Year 2016's first quarter (October and November of 2015), the U.S. Postal Service had a $772 million operating profit.
The financial report, filed with the Postal Regulatory Commission (PRC), is linked here. Results for December, the final month of the first quarter, will be included when the Postal Service reports full first quarter 2016 results sometime in early February.
As shown in the chart below, the results for the first two months of FY 2016 were higher than the $689 million operating profit reported at the same time last year, and higher than the $381 million operating profit reported at the same time in FY 2014.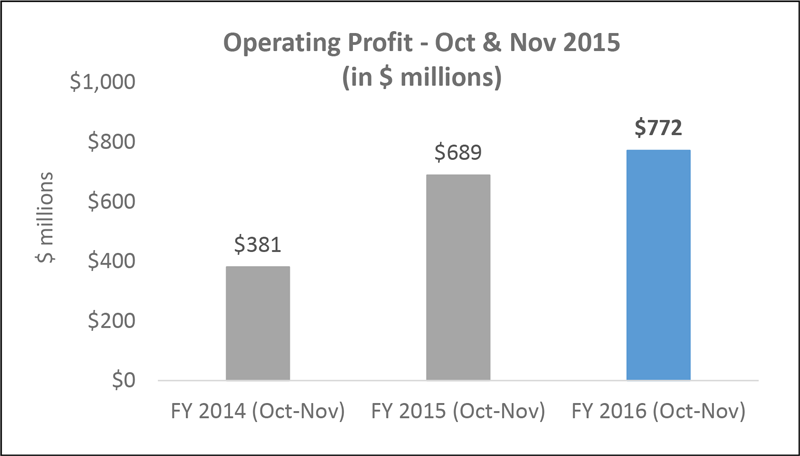 During the two-month period, "Shipping & Packages" volume was up more than 14 percent over last year's volume (and last year was a good year itself), driven by the ongoing boom in e-commerce.
With the combined October and November success, in addition to reports about a very busy holiday season (something to which letter carriers can attest!), first quarter financial results should build on 2015's full-year $1.2 billion operating profit.
A recap of the full first quarter results is expected in early February.