2019 National Conference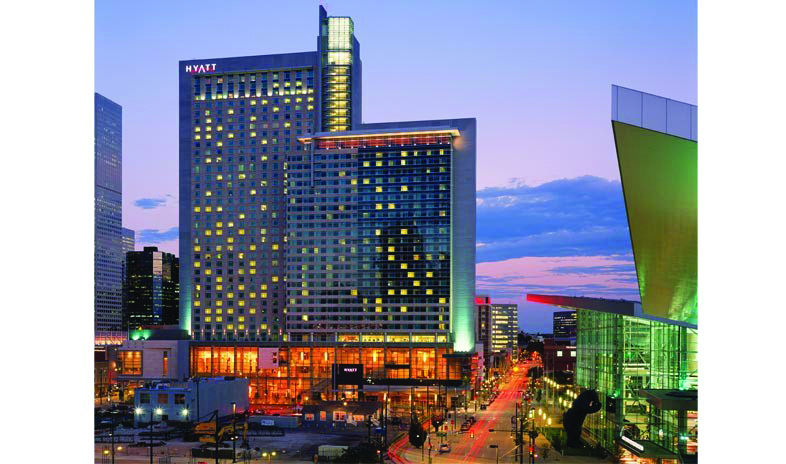 NALC's 2019 national conference, known as the "rap session," was held the weekend of Aug. 9-11 at the Hyatt Regency Denver at the Colorado Convention Center.
The national conference is held in years between NALC's biennial conventions. Article 3, Section 4(b) of the NALC Constitution states: "The National President shall, once each year except in the year of the National Convention, call a national conference. This conference shall be voluntarily attended by only State and Branch Presidents or their designees, with their expenses to be borne by the State Association or Branch represented."
The weekend's events began with registration on Friday, Aug. 9, from 1 p.m. to 5:30 p.m in the Capitol Ballroom Foyer. A welcome reception was held that night from 5:30 p.m. to 7:30 p.m. Registration continued Saturday morning from 7 a.m. to 8 a.m.
Classes were held on Saturday, with four classes offered between 8 a.m. and 6 p.m. Each class ran two hours, so every attendee had the opportunity to attend all of the workshops. There also was a break for lunch. The classes covered a wide range of issues facing letter carriers and the union. The four training sessions were led by:
Executive Vice President Brian Renfroe
Vice President Lew Drass and Director of City Delivery Christopher Jackson
Secretary-Treasurer Nicole Rhine, Assistant Secretary-Treasurer Paul Barner and Director of Safety and Health Manuel Peralta Jr.
Director, Health Benefit Plan Stephanie Stewart; Director of Retired Members Dan Toth and Director of Life Insurance James "Jim" Yates
The rap session, led by NALC President Fredric Rolando, was held on Sunday, beginning at 8 a.m., and was scheduled to end at 11 a.m.
How To Get There:
Denver International Airport: 27 miles/37 minutes, Union Station: 1 mile
Transportation:
Complimentary 16th Street Shuttle - runs throughout the central business and entertainment district of downtown Denver.
Light Rail Service / RTD - stops at most corners in the city, including Sports Authority Field at Mile High, Pepsi Center/Six Flags / Elitch Gardens.
Union Station - Lower Downtown (LODO) / Coors Field / 16th Street Mall; cost is $2.60 to $5.00 each way.
Denver Airport Rail: Travelers can now use A Line, the new rail service from Denver International Airport to LoDo's (lower downtown) Union Station and back, courtesy of Regional Transportation.
District (RTD). The Denver Airport Rail has six stops along the way and takes approximately 37 minutes and is $10.50 each way.
Prices subject to changes
Taxi:
There is a flat rate charge to Downtown Denver (the flat rate must be requested when entering the vehicle)
$56.00 in bound, +$1.00 per each additional person going to the same destination, one-way fare, airport access fee already included)
$51.00 outbound, +$1.00 per each additional person going to the same destination.
Accomodation:
The hotel rate was $169 single/double. Reservations were at hyatt.com/en-US/group-booking/DENCC/G-NALC. Reservations were accepted by the hotel based on availability.