Vice President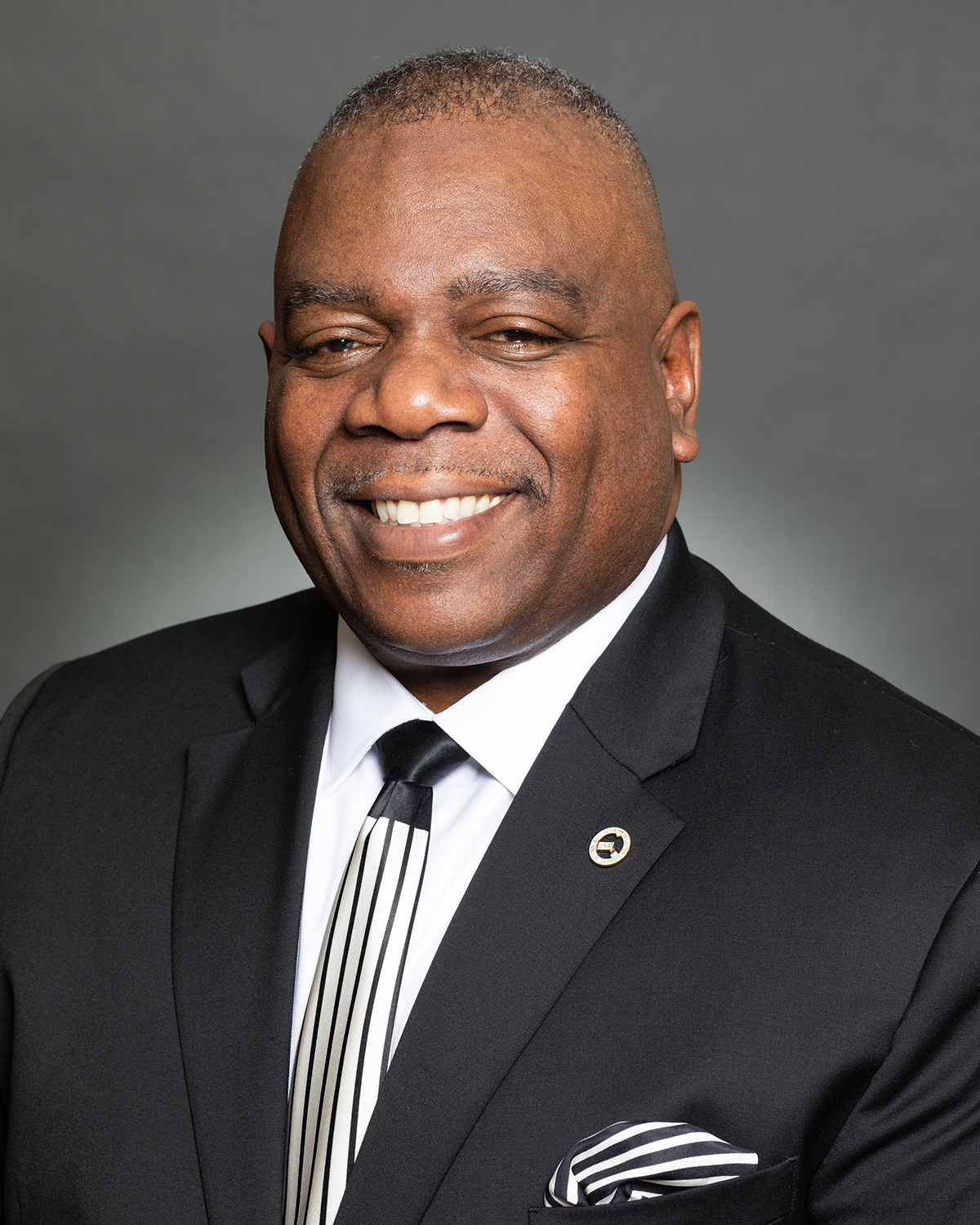 James D. Henry of Garden Grove, CA Branch 1100 was elected to the office of vice president by acclamation in 2022 at the 72nd Biennial Convention in Chicago.
A Los Angeles native, Henry began his postal career as a letter carrier in Pomona, CA, in 1988. His path to becoming an NALC activist began the same year he was unjustly disciplined and his branch came to his aid, resolving the case in his favor.
"Thereafter, I knew I couldn't stand by and see letter carriers treated unfairly," Henry said. "I became a shop steward, and my calling of representing letter carriers began." His appointment as a steward came only six months after he joined the Postal Service.
In 1991, he was appointed as an area steward, and after completing advocate training in 1995, he became an arbitration advocate for Region 1. In 1998, Henry was appointed to serve as one of NALC's first Step B representatives for the Step B pilot program and again when the program was made permanent. He was elected vice president of Branch 1100 in 1999 and senior vice president in 2008.
President Rolando appointed Henry as a regional administrative assistant (RAA) for Region 1 in 2011. As an RAA, he oversaw six dispute resolution teams, conducted dozens of interventions, represented carriers during multiple unemployment hearings, negotiated thousands of pre-arbitration settlements, and presented more than 150 cases in arbitration. He also negotiated hundreds of local contracts. In 2015, then-Vice President Lew Drass selected him as a facilitator/instructor for the Advanced Formal A and Beyond and arbitration advocate trainings.
Henry is a Marine Corps veteran after serving for 22 years. He and his wife, Janice, have three children.
"My guiding philosophy is 'the best ability is dependability," Henry said. "Sometimes we must have the courage to do the right thing, even if it is unpopular or difficult. I strive to live up to that in my work for letter carriers."
For more information on the office of the vice president, click here.