Customer Connect success stories

Denny Manufacturing Company is one of the world's largest manufacturers of photo backdrops, hand-painted backgrounds, photo props and photography studio equipment. Mobile, AL Branch 469 letter carrier Kiesha Cordier noticed USPS' competition was always picking up a lot packages from Denny, and she wanted to get a piece of the action. Because she knows the Postal Service is much better and cheaper than the competitor, she submitted a Customer Connect lead into the Employee Engagement Program.
NALC Region 8 Regional Administrative Assistant Monica Walker contacted a USPS business development specialist to follow up on the lead. The specialist contacted both Cordier's station manager and Denny to discuss the customer's needs. Denny had a mailing of more than 3,000 lightweight packages, which is USPS' niche.
Because of Cordier's involvement and the persistence of all involved, USPS was successful in driving new revenue upward. The team's efforts led to a sale that is expected to generate $849,004 for the Postal Service.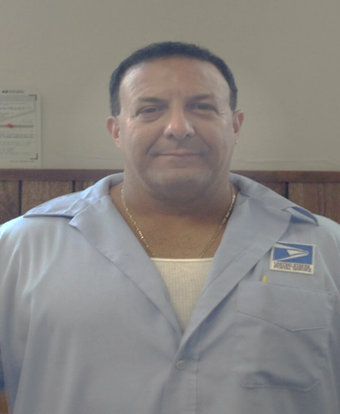 Bespolitan, Inc. is an e-commerce business selling elegant linens, comforters, duvets, etc., online. Located in Paterson, NJ, Bespolitan is owned and operated by two brothers, Jimmy and Alex Erol, and the Customer Connect lead was brought in by Paterson, NJ Branch 120 letter carrier Joseph Colella (right).
Bespolitan started out small, but it has grown tremendously. Due to this growth, Bespolitan was forced to look for a larger warehouse, and it now occupies three levels in a warehouse located on Iowa Avenue in Patterson.
When Bespolitan's management advised Colella that the company was going to start doing business with other providers because of pricing, the letter carrier suggested consulting a USPS sales specialist to see if the Postal Service could improve on pricing, and he asked a senior field sales representative to give better value and to win this business. The team succeeded, and now the total package volume is anticipated at just under 500,000 with annual revenue of $2.4 million.

Garden Grove, CA Branch 1100 letter carrier Cynthia Lugaro, whose route is entirely residential, found a Customer Connect lead in her own backyard. Lugaro was visiting with her neighbors after work hours. One of them, Kathy Stark, was discussing the challenges she was having finding a shipping business solution for her company. Stark, who works at Hull Anesthesia, also described the challenges Hull had when shipping with USPS' competitors. Lugaro did not hesitate to share the features and benefits of USPS' services and products, and she asked Stark if she would like to have a Postal Service representative contact her.
When Lugaro returned to work, she submitted a Customer Connect lead card. Her quality lead was able to help a USPS business development specialist develop tools to allow USPS to present Hull Anesthesia with a beneficial shipping solution. Lugaro's endeavors have resulted in more that $150,000 in shipping revenue for USPS.
Asked about her experiences with the Customer Connect program, Lugaro said, "It's so easy. Having the conversation was effortless."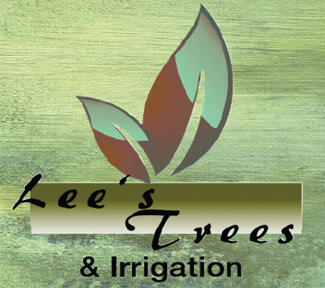 Lee's Trees is an Arizona-based landscaping and tree-trimming business that had been looking for an effective way to advertise. Owner Cameron Hollinger tried several methods in the past, including distributing flyers in local neighborhoods. Having limited success with these, Hollinger sought ways to reach new customers, including creating flyers that he hoped to mail. Hollinger didn't understand the design specifications for mailings, so he reached out to postal employees for help, including Phoenix Branch 576 letter carrier Ray Corona.
Corona submitted a Customer Connect lead for Lee's Trees through the Employee Engagement Program. A USPS business development specialist received the lead information and contacted Hollinger to explain how Every Door Direct Mail (EDDM) could help his company grow. According to Hollinger, the first $300 he spent on a mailing generated more than $3,000 in new business, an outstanding return far exceeding his expectations. Hollinger is now a huge fan of the EDDM program and has budgeted to distribute approximately 3,500 cards each week. This has resulted in more than $33,300 in new revenue for the USPS.
Hollinger now recommends EDDM service to all of his friends and business associates. He is contemplating sharing advertising space on his card with other businesses so they can also benefit from the new exposure he has been receiving.