Legislative Updates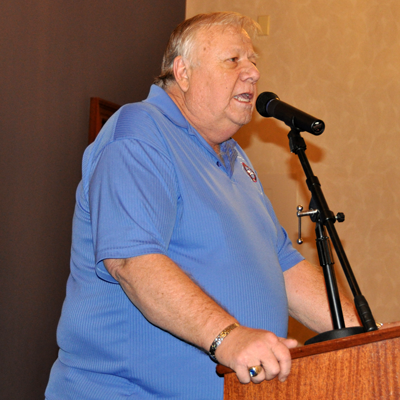 Reps. Bill Foster (D-IL) and Rodney Davis (R-IL) recently introduced H.R. 4960, a bill that would designate the U.S. Post Office at 525 N. Broadway in Aurora, IL, as the "Kenneth M. Christy Post Office Building."
On March 26, Christy passed away after serving for more than 31 years as a letter carrier for the Aurora Post Office. At the time of his passing, he was serving as president of the Illinois State Association of Letter Carriers and as Aurora Township's clerk.
"Ken was a very dear friend who exhibited throughout his career unsurpassed passion, dedication and loyalty to the interests of the members of the NALC," NALC President Fredric Rolando said. "On both a personal and a professional level, he will be sorely missed. Our deepest sympathy to his wife Bonnie and their entire family."
Postal-naming legislation requires the entire House delegation from the state (in this case, Illinois) to co-sponsor such bills before the House Committee on Oversight and Government Reform will consider looking at the legislation.
UPDATE: By April 29, the entire delegation had done so, increasing the likelihood that the bill will be scheduled for committee consideration.
#LegislativeActivities